You've said "Yes!" to the dress, but now what?!
Finding the perfect dress can be quite the task, and you want to make sure that on your big day you have a hairstyle that best showcases your dress and it's detailing! Not all dresses are alike, so we decided to break down some of the most ideal styles to wear and what type of dress it works best with. You can find photos and links at the end of this post!
Low messy buns are excellent because as you'll see for a few of these styles, they work with pretty much everything!! Whether your wedding dress is strapless, a boat neck, off-the-shoulder, or has tons of gorgeous detail, this style will last through it all. Most importantly, it gives you the opportunity to show off the features of your dress that you love!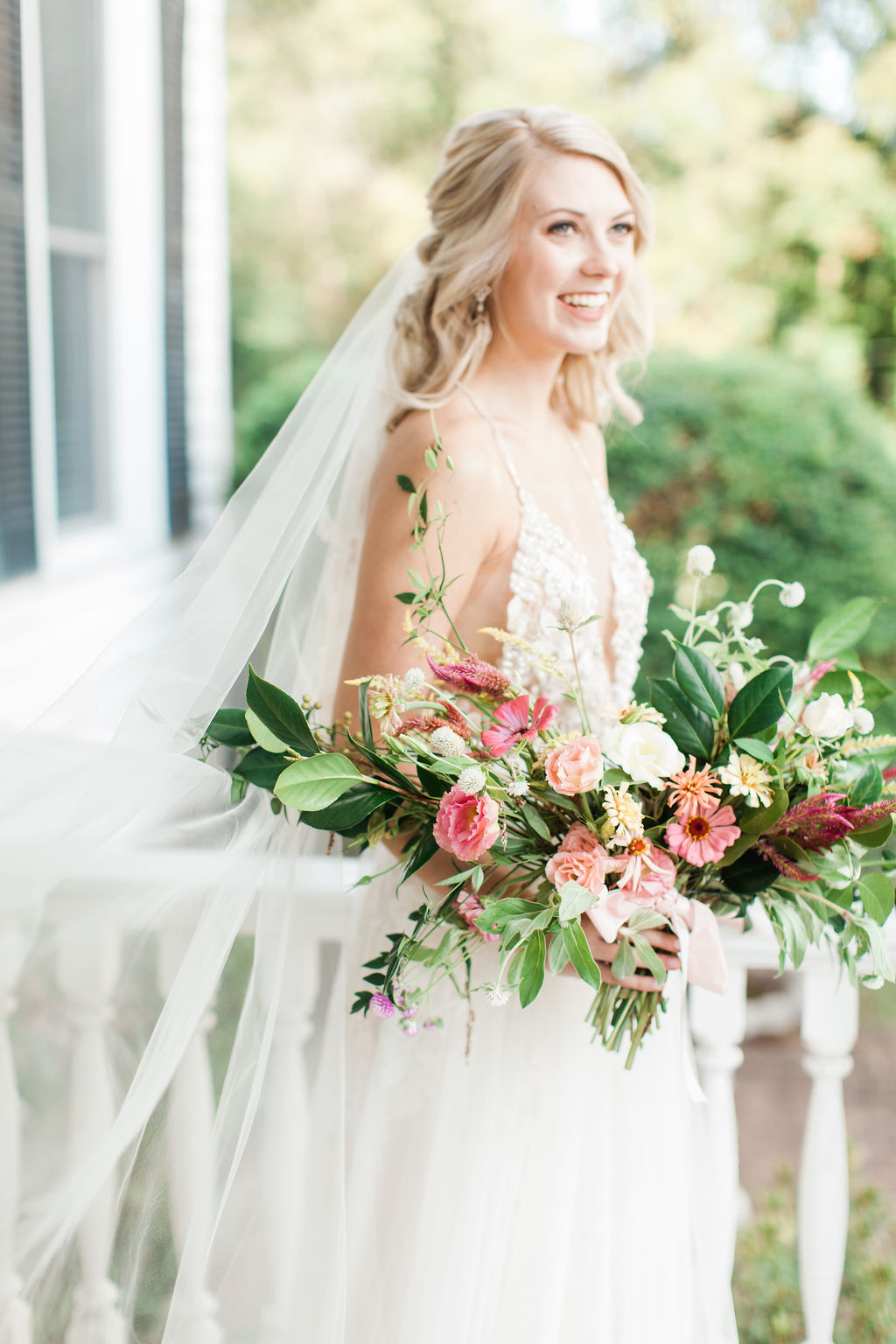 These styles can go one of two ways: more boho, or more sleek. Half up half down styles are perfect for brides who's dresses are strapless, scoop/v-neck, or off-the-shoulder. You get to enjoy the best of both worlds, and these styles can easily be dressed up with a braid/twist, headpiece, or flower crown!
Updo
Putting all of your hair up can provide you with a host of different looks. The greatest part about updos is that you aren't confined to one particular finish, meaning that you can do more of a boho look, something more sleek or anything in between! Updos are another style that does well across the board, but is perfect for those brides that have a dress with a high neck to show off that detail. These are also great if you have a strapless or off-the-shoulder dress, especially if you'll be wearing a statement necklace!
Sleek Bun
Sleek buns are an excellent go to if you aren't looking for a textured style. These styles can really tie a look together, and add a classic, timeless vibe. Let's be honest, you can never go wrong with a sleek bun, and I think it's safe to say that this will always be in style!! Pairs perfectly with boat neck and strapless dresses.
Side-swept
If you like to keep things simple, but also like to have a little extra texture, this look is for you!! Side-swept styles are super low-maintenance, and are great for those ladies that don't want to wear their hair up. This look works best with off-the-shoulder, strapless, high-neck, and detailed-back dresses! The perfect way to show off any details or statement jewlery.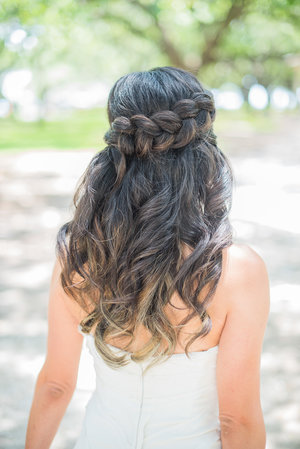 Boho Braid
Braids, braids, braids!!Boho braids are an absolutely favorite, and these are such an incredible way to add some detail and texture to bring your look together. Braids can be integrated into any hairstyle, making it perfect for all dress styles, but for this category in particular we're mainly focusing on braided ponytails. Whether it's braided straight down the back or swept to the side, this hairstyle pairs seamlessly with something off the shoulder, strapless or something that has a lot of detail in the back!
We hope that this was helpful for those of you in the planning process, and if you have any questions feel free to contact us!
Until next week, happy Thursday!!